Here are some link to Whoosh! I recently received some products from them and just wanted a place that people could easily find them.
Their main product is called Screen Shine. It works pretty well. I used it on all my screens and it takes the smudges off pretty easily.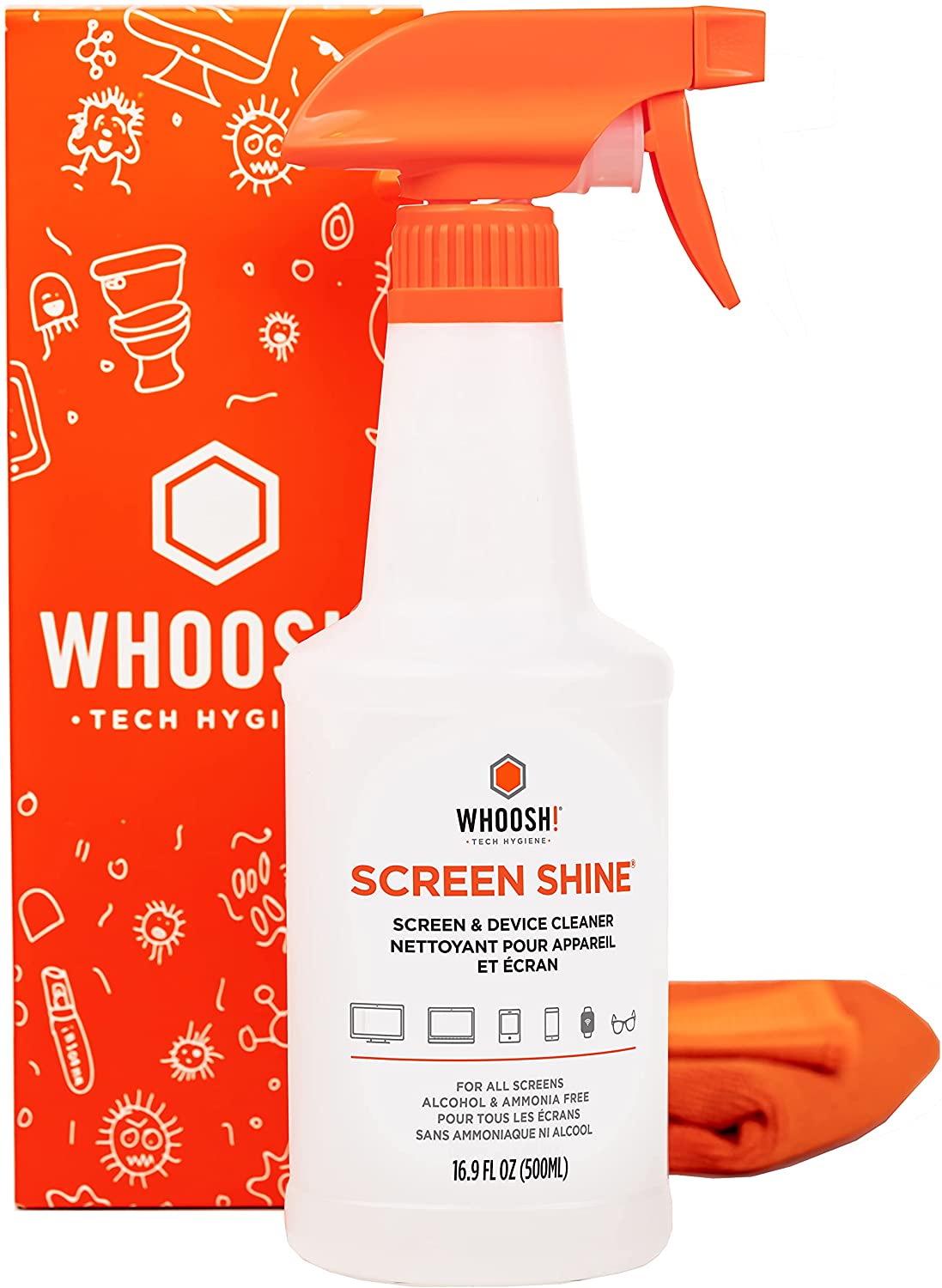 Screen Shine Kit
Buy on Amazon
Here is a link to their website. The microfiber cloths are included and are very nice. If you don't at least have a microfiber cloth, then I recommend buying one.